adria
business & technology
Unlock the potential of digital banking with your trusted partner
ADRIA BUSINESS & TECHNOLOGY
With a presence in more than 20 countries and a solid expertise in the publishing and integration of software for banks and financial institutions, Adria Business & Technology is much more than a service provider for your digital banking projects. It is a committed and involved team that offers you customised solutions at the cutting edge of technology and accompanies you from the framing of your digital transformation project to the implementation of your solutions.

With Adria's team, you will benefit from reliable expertise, a strong investment in research and development and internal innovation-oriented devices, to design and execute your digitalization program efficiently!

Innovation, security and ease of use... So many approaches adapted to your needs and challenges, for a single objective: to ensure the success of your digital transformation strategy, and guarantee your customers an optimal banking experience!
An adria solution for every digital banking challenge! whatever your digital banking needs, we offer you solutions that match your ambitions and expectations



Mobile & web banking
Trade Finance
Wallet
Stock Exchange
Cash Management
Agency Banking
Digital Signing & Sealing
Check Remittance
OCR
Islamic products
Automated KYC
Online loans
Our teams, with their business expertise and high-level technical skills in terms of digital banking and artificial intelligence, put all their expertise at your disposal to serve you better!




PROUD TO HAVE SUPPORTED MORE THAN 50 CUSTOMERS IN THE REALIZATION OF
THEIR DIGITAL TRANSFORMATION PROJECTS!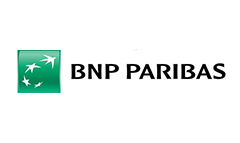 Presence in over 21 country

More than 4 million end-users
More than 65 national and international customers
+20% of revenue is in R&D
ADRIA BUSINESS & TECHNOLOGY, when high technology meets banking!

Combining added value and efficiency of the solutions delivered, our mission is to support financial institutions in implementing their digitalization projects through our specialized technology solutions and software packages!
ADRIA SOLUTIONS WORLDWIDE
FOR MORE INFORMATION,
CONTACT US!
We will be pleased to discuss your project!